Our Vision as a Value based Supplement Company
 We devoted ourselves to nutraceutical technologies, production quality control, product development, health market analysis, and customer services, to conduct our core value ,truly becoming a value based supplement company. We strive to be a trustworthy partner for product innovation and supplement manufacturing in the global supplement market.  
Teamwork
Employees from different fields are our best resources. Our employees utilize their professional and cooperate with each other to achieve the best outcomes. Teamwork increases our competitiveness in the industry in order to run a successful business.
Trust
We wish to maximize the company's value by establishing great relationships with our clients, suppliers, employees, shareholders, and the community. We are determined to become your trustworthy partner and grow with you.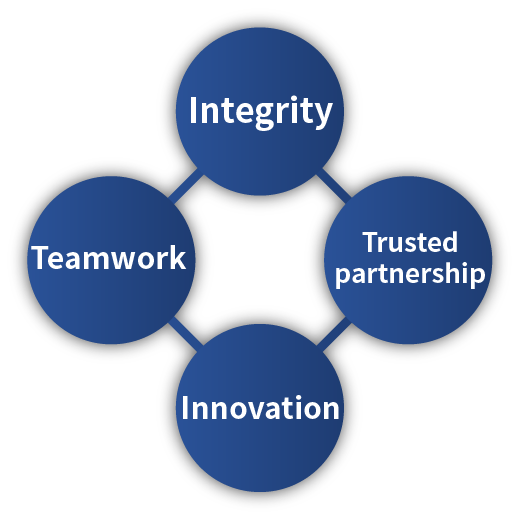 Missions for being a value based supplement company
Showing the features of a value-based supplement company and upholding our core values.
Offering solutions to product development and creating innovative, effective, and high-quality supplements for our clients worldwide.