Company Background
Since 1999, Wel-Bloom has been continuously offering professional services for functional food and supplements diligently.
Wel-Bloom has a global business network which provides innovative products, complete service system, marketing analysis, product development, integrated supply chain and high quality control procedures to help client save excess resources.
In order to gain clients' trust, Wel-Bloom keeps pursuing perfection and insistence to serve. Our clients channel includes hospitals, pharmacy retailers, and MLM suppliers.
We work hard to reach clients' requirement and create a win-win situation with our clients.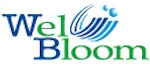 1999
1999 Wel-Bloom Bio-Tech Corp. was established.
2005 Together with Taipei Medical University partnership, Wel-Bloom established clinical trial on cardiovascular products.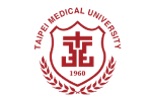 2005

2007
2007 Wel-Bloom obtained ISO 9001 / ISO 22000 / HACCP food safety management system for quality assurance.
2009 Match Q Monascus Q10 Capsule obtained Symbol of National Quality bronze medal award.

2009
2010
2010 Match Q Monascus Q10 Capsule received supplement food recognition by FDA. MQ10 reduce the pathogenic factor of cardiovascular disease after taking for 3 weeks in clinical trial.
2011 Wel-Bloom established second manufacturing factory. Through many years of development, we launched a new type of dosage form- functional jelly.

2012
   2012 Our functional jelly series received GMP recognition, which makes Wel-Bloom the first GMP certified professional functional jelly manufacturer in Taiwan. Also, we obtained HALAL certification in this year.     
   2014 To expand our market to South-East Asia, we actively develop Vietnam, Indonesia, Malaysia, Thailand and Singapore oversea market to enhance the concept of supplement food in daily diet. Wel-Bloom devoted to promote top quality supplement food and gained trust of overseas clients.    

2016
   2016 GMP system transformed into TQF in Taiwan. Wel-Bloom received TQF certification as well as NSF-GMP certification. Due to the requirement of Muslim market, Wel-Bloom developed over 40 Halal certified products in six unique functional forms: jelly, liquid, paste,powder, tablet, and capsules.  
   2018 Our product Monascus Co Q10 capsule and Glucojoint Jelly won Monde Selection gold award, and Lutein Jelly won the bronze award, this not only represent the recognition of our efforts and strict quality control, it also motivate us to pursue perfection.  
2018
2019
● Match Q Timeless Drink, Whitening Paste, Bulletproof coffee+ have won the Monde Selection International Quality Review
● Through the second-level quality management and expansion program certification, by the Food and Drug Administration issued 2019 excellent food manufacturer role model
Certified Factory
A pharmaceutical level production unit and a standard operating procedure are the foundations of our production lines. Wel-Bloom's facilities have been certified with ISO 9001, ISO 22000, NSF-GMP and HACCP to ensure that our production line reaches the highest quality in food safety.