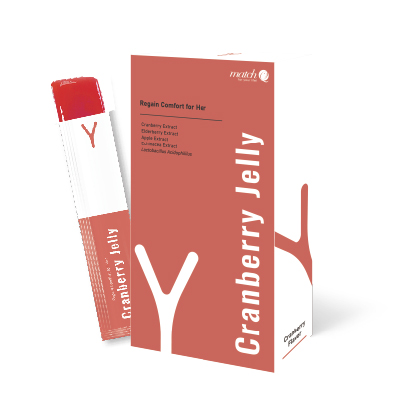 MATCH Q Cranberry Jelly
Effective formulation that provides synergy benefits towards overall immunity, antioxidant property and especially urinary tract care for woman.
Ingredients:
Cranberry Extract, Echinacea Extract, Apple Essence, Lactic Acid Bacteria 
Products are made in:Taiwan
Certification:
SGS ISO 9001, SGS ISO 22000, HACCP, NSF Dietary Supplement, GMP, Halal
Please request for quotation if you are interested in our products.
We will contact you immediately.
Description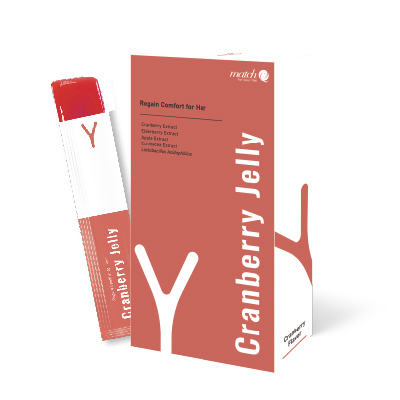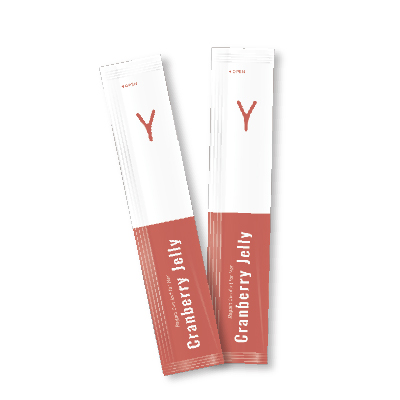 Tasty Cranberry jelly is a FRESH-Jelly that aims to enhance overall immunity and prevent UTI
1. Effective formulation provides synergy benefits towards overall immunity, antioxidant property and urinary tract care.
2.Cranberry jelly has great functions and tasty sensations. Our SFE-LAB ensures each product's effectiveness.
3.We use patented ingredients, designed by various University labs, to ensure the quality and effectiveness of the formula.
4.Our international legal team provides various certifications for importing and marketing needs, such as NSF-GMP, ISO, HACCP, and HALAL. As a cranberry supplement factory, Wel-Bloom assists in finding the easiest way to import into your country.
Understanding Sisters' Pain and Needs
Panty liner is just not enough. Can't find a comfortable posture. Are the smell still bothering you? No use in drinking a lot of cranberry juice.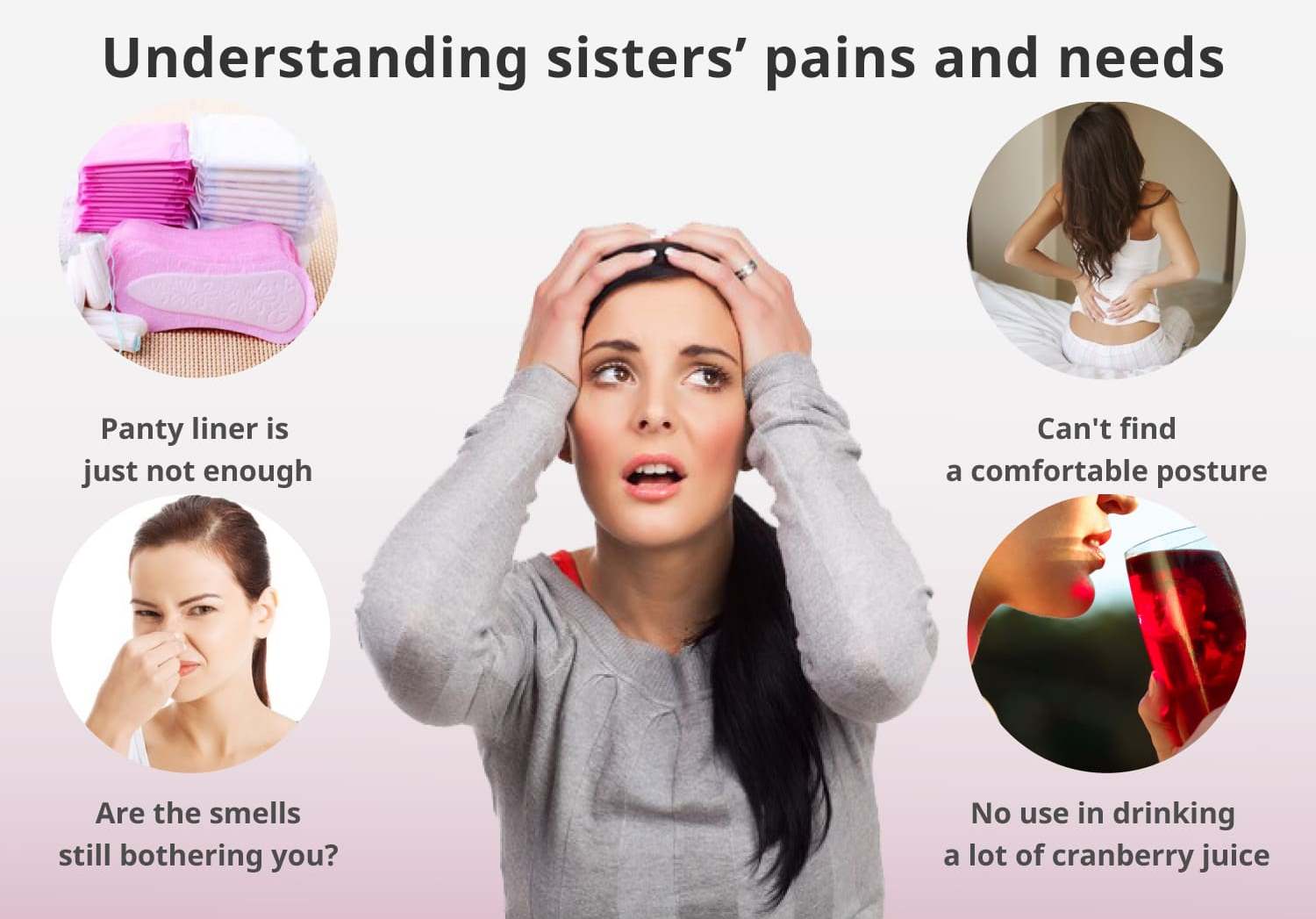 Let Match Q set you free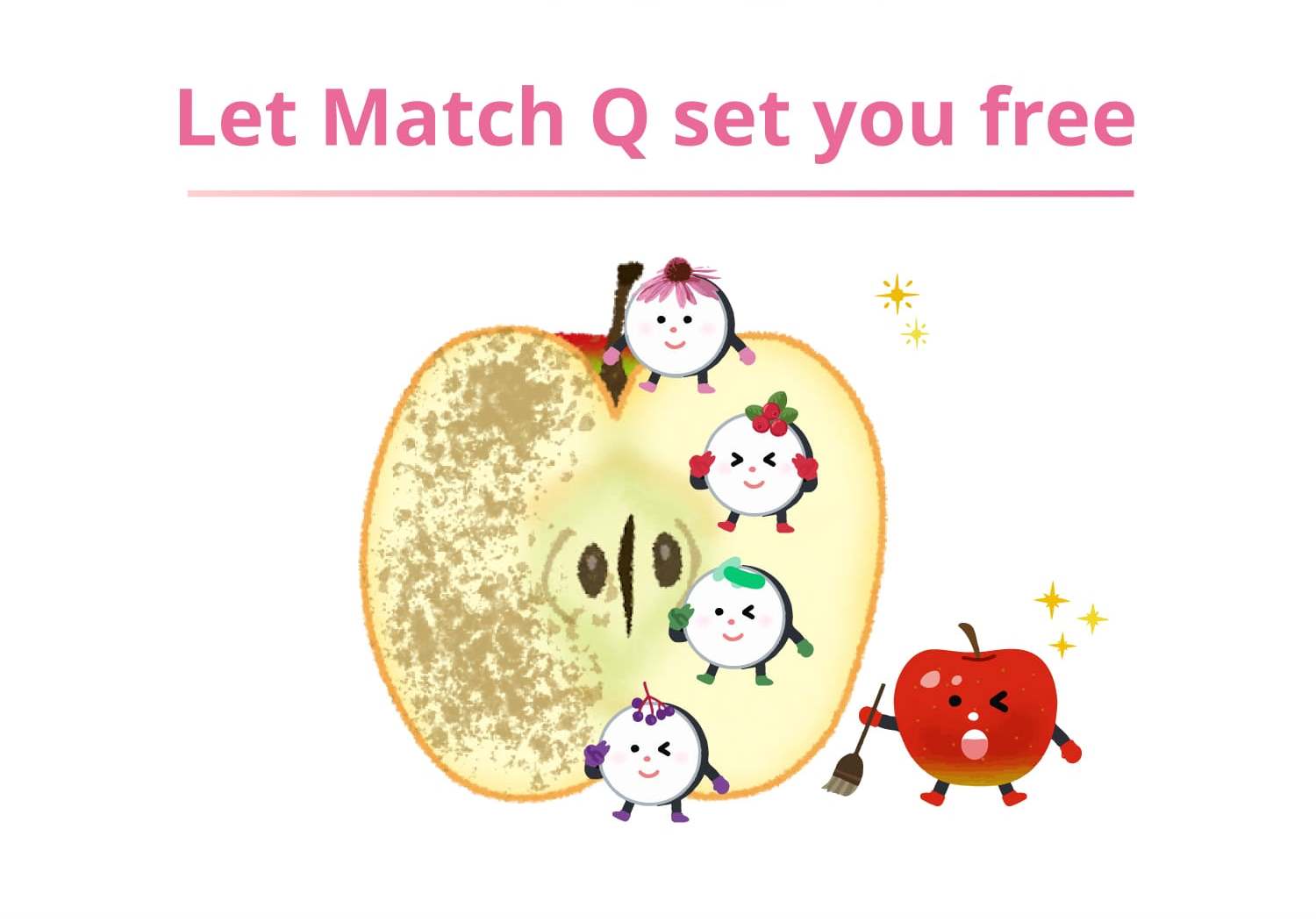 Two Remarkable Ingredients
To protect your body, you need more than just cranberry…
Our patented Lactobacillus Johnsonii (LJ88) helps improve bacterial flora, resolve gastrointestinal problems. LJ88 gives you a healthy body, cuts away harmful bacteria by increasing probiotics. 
Elderberry Extract – a "miracle fruit" from the west elderberry. Elderberry is commonly used in Europe Pharmacopoeia. It can regulate bacterial flora to prevent females from UTI and its complications. 

The Three Soldiers – triple protections brig you a Fresh & Healthy day 
1. Echinacea Extract – Enhance internal protecting system. Prevent UTI and complications. 
2. Cranberry Extract – Rich in proanthocyanidins, which can prevent UTI, moisturize skin and improve bladders. 
3. Apple extract – Helps to regulate body conditions prevent oxidization. 
Give You a Life Full of Pureness & Happiness! 

Let Match Q Set You Free

Testimonies from Millions, Proven Results
We have done an in-house testing that after taking our cranberry jelly 7 days consecutively, the participants said that it can get rid of UTI and reduce discomfort which helps you sleep well. Then after taking 14 days of cranberry jelly consecutively,  you will no longer have to go to the toilet multiple time a day.