▲Mrs. Wang Chiu Yueh, the Vice President from Wel-Bloom Bio-Tech (picture front row first on the right) leads all the members to take a group photo with Mr. Chen (picture front row second on the right)
After the 20th anniversary of the social welfare event "Hit the Future by Billion Steps" ended, Wel-Bloom Bio-Tech continues to lead all the members to practice more sustainable and eco-friendly manners for the environment. On July 7th, we invited Ren-Ping Chen, the CEO of His Studio to come and share with us about the right mindset that we should have towards environmental protection and marine resources conservation.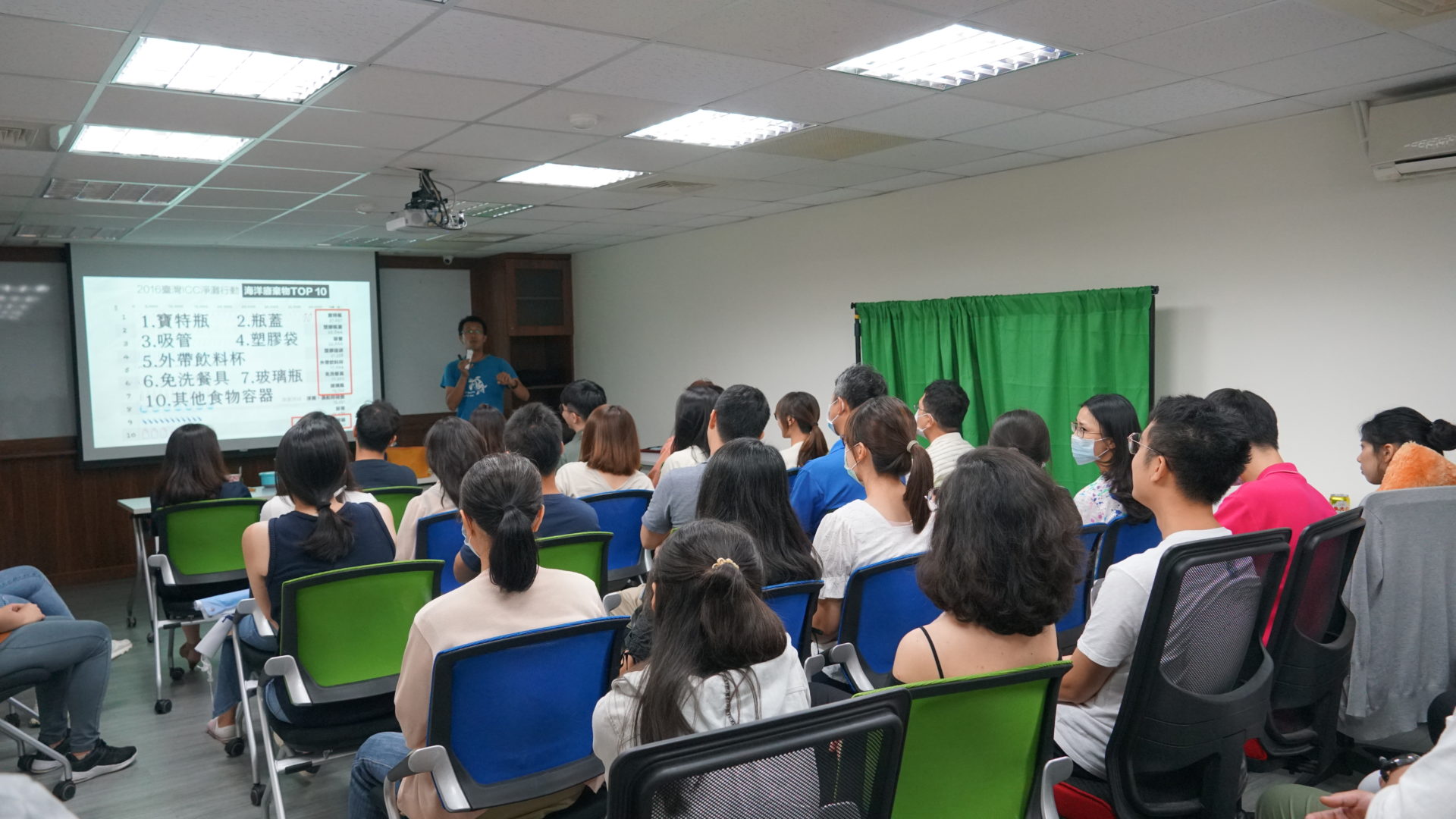 ▲Member of Wel-Bloom Bio-Tech listened intently to CEO Chen's speech.
Mr. Chen who has held countless beach cleaning events mentioned that the majority of the trash and debris on the beaches are generated locally. International Coastal Cleanup (ICC) Taiwan has identified the sources of marine litter between 2016 and 2018 and plastic beverage bottles have taken first place for three consecutive years and plastic bottle caps mark the second place. The statistics from Environmental Protection Administration in 2017 suggested that 5.4 billion plastic beverage bottles are used every year in Taiwan and the recycling rate is exceptionally high at 95% which is one of the best in the world. Taiwan has become a world leader in recycling with an efficient recycling system. However, the remaining 5% represents 280 million plastic beverage bottles, which have a huge negative impact on the environment and marine ecosystem. Even a good recycling rate means a huge amount of trash in the environment. In other words, recycling will never solve the problem of excessive waste generation. Implementing the environmental dimension of sustainable development should begin with tackling the problem at the source, meaning cutting back on the amount we use in our daily lives.
Mr. Chen dedicates his time to instilling the right mindset regarding disposable lifestyle into more people because the convenience of single-use disposable items results in a high volume of trash and this discarded trash never really goes away. Therefore, we must start shifting our lifestyle habits to avoid the usage of disposable cutlery and practicing the reuse of single-use plastic items in order to truly achieve sustainable development.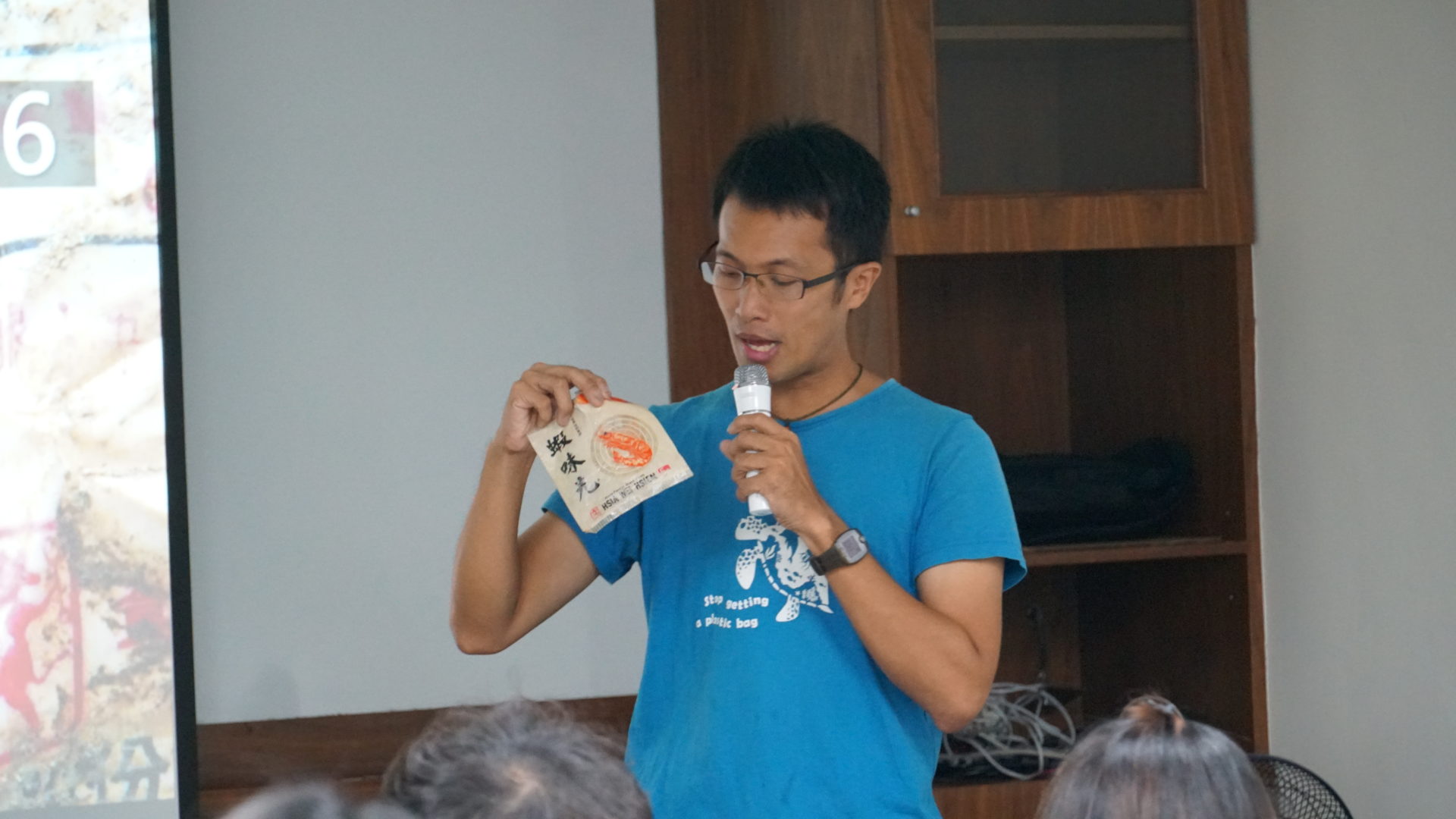 ▲ Mr. Chen found a snack packaging produced in 1984 still remaining intact until today while carrying out the beach cleanup
Mr. Liao and Mrs. Ivy, the President and the Vice President from Wel-Bloom Bio-Tech, hope to deliver the idea of environmental welfare to all the members through this activity, making the welfare not only a corporate event, but also the sustainable behavior and mindset that the members could embrace and put into action.
Wel-Bloom Bio-Tech – the perfect consultant for health business opportunities.
Please contact us for more information about the ingredients and formula for weight management.
If you want to know more about other health business opportunities, please visit our WB columns.
For more news about Wel-Bloom Bio-Tech, please visit our WB News