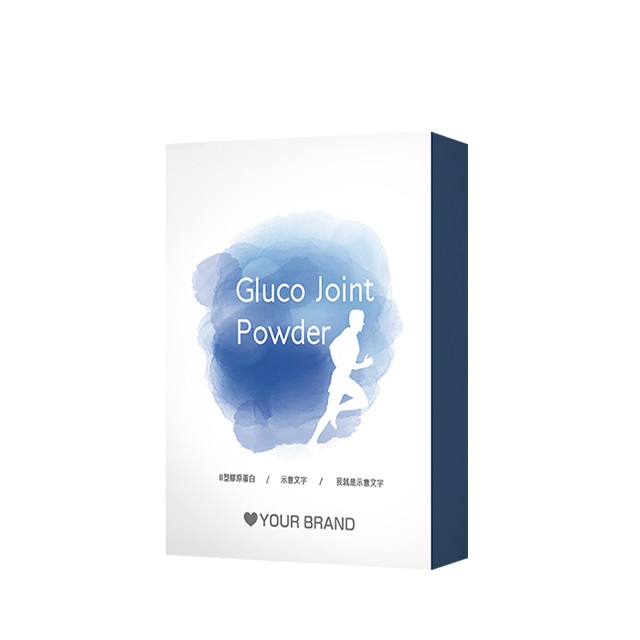 Private label sports supplements-Joint Maintenance
Gluco Joint Powder
Standard Formulation

Strengthen articular cartilage and improve joint lubrication, relief joint pain and improve arthritis.
Wel-bloom gives you best quality health food product. Create Your Own Brand Quick And Simple!
Please request for quotation if you are interested in this product. We will contact you immediately.
Description
Private label sports supplements-Joint Maintenance


Gluco Joint Powder Standard Formulation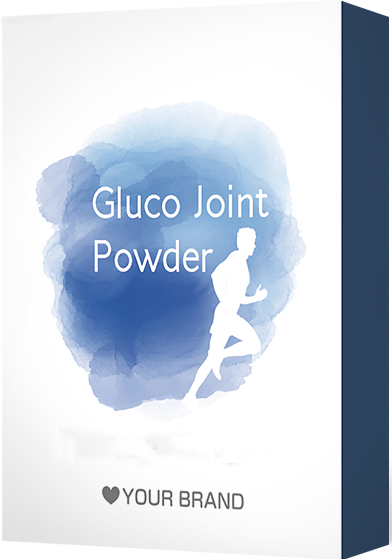 Product introduction-
We often use glucosamine in the formula in our private label sports supplements. And here's why.
Can't live an enjoyable life due to joint pain? These days people are more into reliving joint pain by supplements. The increasing demand has pushed the growth of the private label sports supplement market.
When we are older, articular cartilage has kept degenerating and the synovial cavity decreasing.
It makes joints be worn and inflammation, and we can't control our actions.
Besides the aging of our joints, many young people also experience joint pain, especially athletes or people who work out a lot.
These are also the groups that need to take extra care of their joint to prevent severe consequences.
Glucosamine HCl in the body keeps decreasing after 30 years old. It will be deleted if you didn't supply it with daily foods.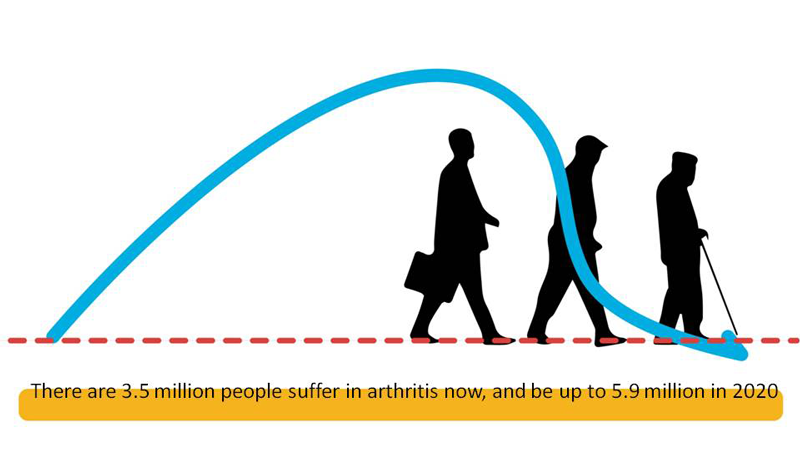 Gluco Joint Powder promotes joint maintenance.
Strengthen articular cartilage and improve joint lubrication, relieve joint pain, and improve arthritis.

Supply the loss of sodium hyaluronate, increase viscoelasticity of synovial fluid, maintain healthy joints.

Prevent calcification of cartilage, improve joint recovery and quality of joint fluid for healthy joints.

Improve recovery from surgery and reduce muscle and joint pain.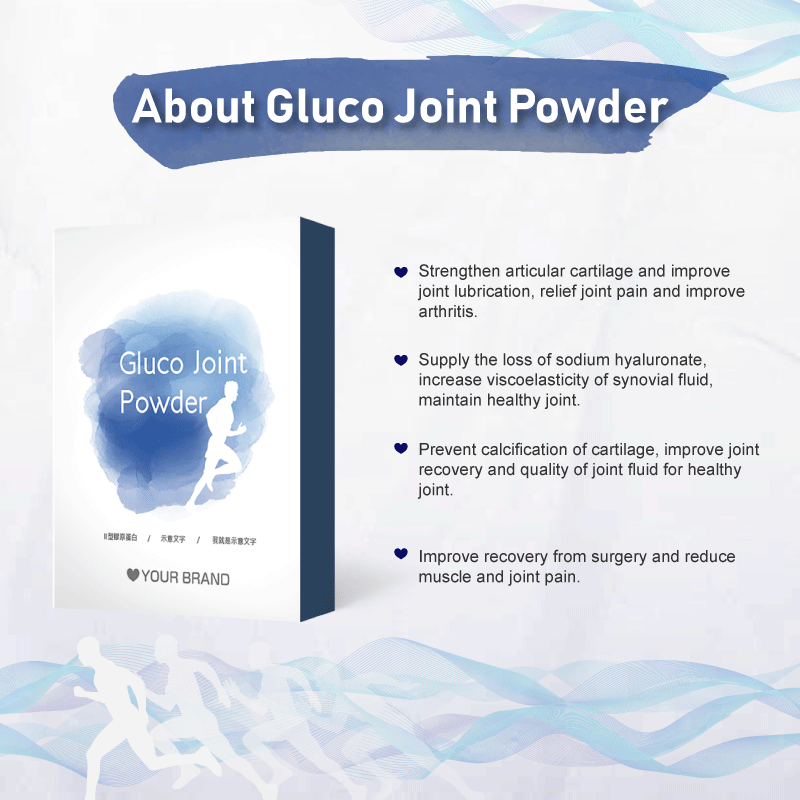 What other features do our sports supplements have?
Eating Powder makes you power
The product is easy for all ages people to have by powder.
Can mix with different drink
Milk, Soy milk…pick your favorite drink, and add it.
High-quality control
All products are produced by the factory with ISO and HACCP certificates.

Compare with commercial drinks, it is no doubt about adding preservatives.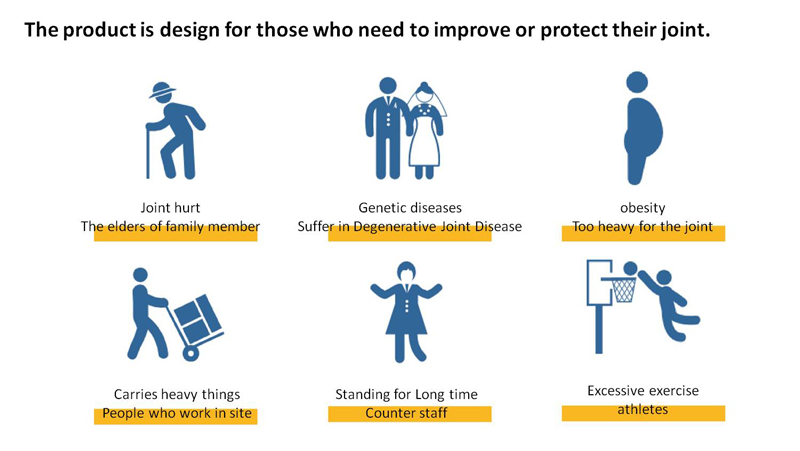 Wel-Bloom's supplements are offered six different types of dosage:

Beautiful sachet design templates are available for you to choose from, or you can design your own sachet.