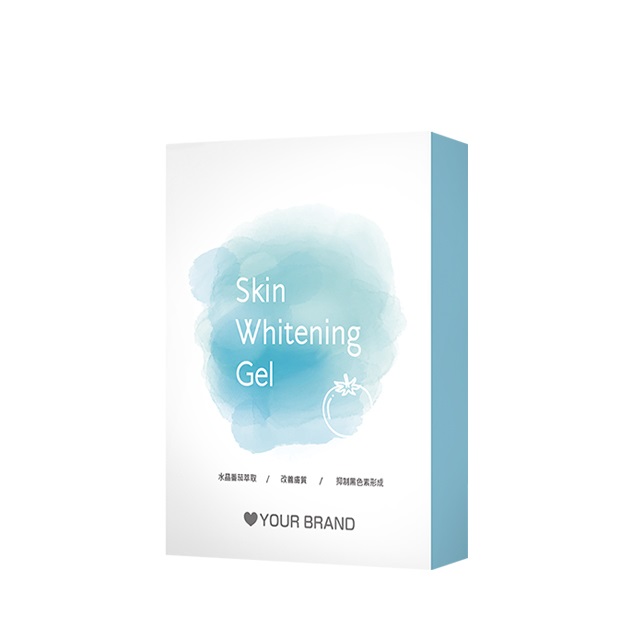 Vitamin C Skin Whitening Glutathione Paste Supplements
Vitamin C Skin Whitening Glutathione Paste Supplement
Standard Formulation
We provide gluta and vitamin c supplements for those who want to start their business with contract manufacturing skin whitening products.
Reduce skin damage from UV radiation effectively,and promote skin whitening and collagen production.
Wel-bloom take serious these problem for your customers,and gives you best quality health food product.
Create Your Own Brand Quick And Simple!
Please request for quotation if you are interested in this product. We will contact you immediately.
Description
Vitamin C and Glutathione Paste Supplement for Skin Whitening
Create Your Own Brand Quick And Simple!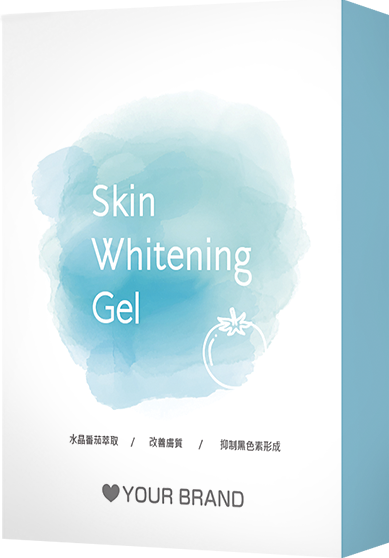 We provide vitamin contract manufacturing, includes gluta and vitamin c
 for 
skin whitening and other related supplements.
For those who want white-label skincare products to start their business conveniently!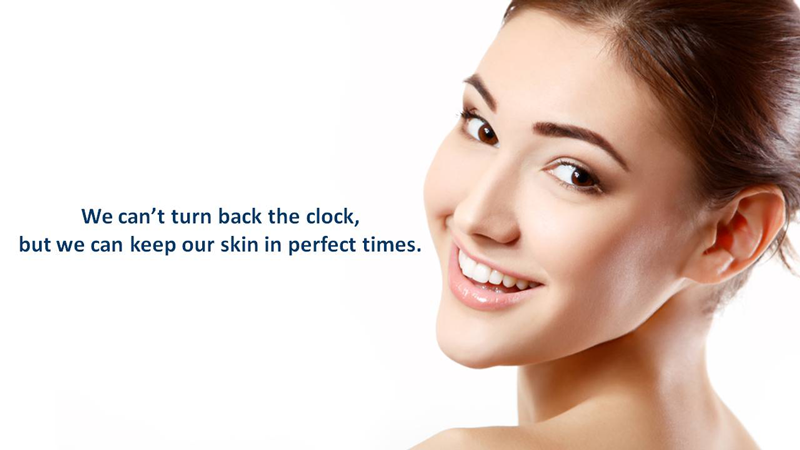 The reasons of aging 
UV rays, natural aging, and oxidative stress will affect our skin making our body aging. 

The Damage of Skin from UV Light and Sun
There are three types of UV rays, UVA, UVB, UVC comes from the sunlight. Among them, UVC can be absorbed by the Ozone layer completely. However, UVB rays have short wavelengths and penetrate the outer layers of the skin called the epidermis. UVB damages skin cells and causes DNA mutations that can eventually lead to skin cancer. What's more, UVA rays have longer wavelengths and can penetrate deeper than UVBs, right to the inner layer called the dermis. UVA damages the collagen and elastin in the skin causes wrinkles, also generates free radicals. When your skin senses UV rays from the sun, it produces skin pigment melanin to protect itself and makes your skin get darker. But on the other hand, skin darkening is also a sign of damage to the skin.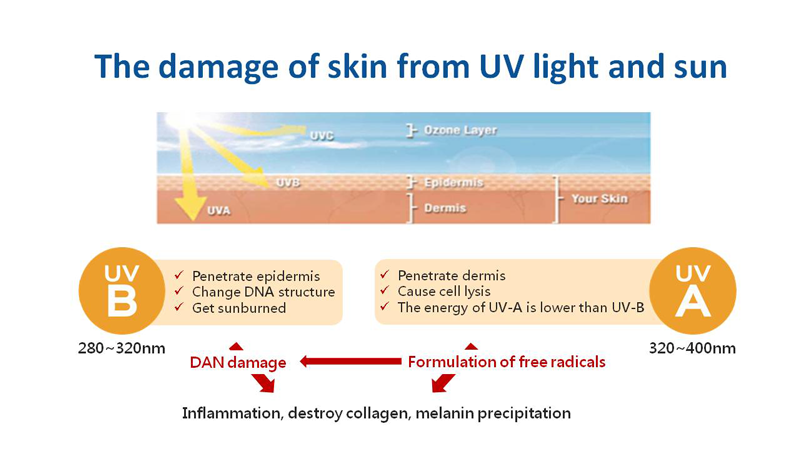 Solution from Experienced Vitamin C Contract Manufacturing Company
Skin Whitening Paste Delays Your Skin Aging!
Reduce skin damage from UV radiation effectively.

Inhibit damage from free radicals and reactive oxygen species, reduce melanin formation. Inhibit spots formation. Liver detoxification and enhance immune system.

High antioxidative ability to delay skin aging.

Promote skin whitening and collagen production.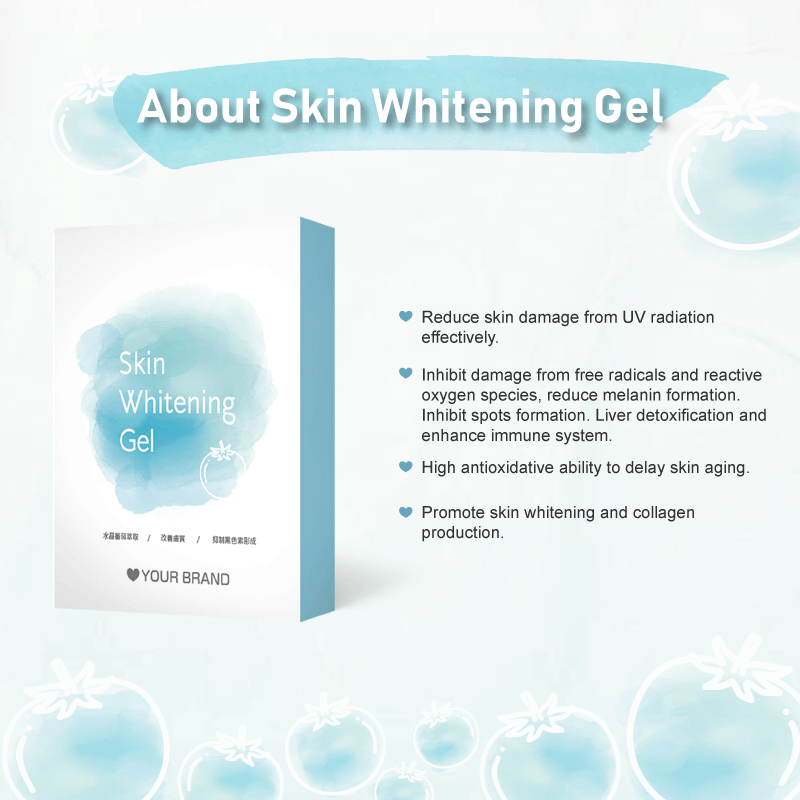 Handy, beautiful, attractive
delicate package design to catch people attention
Multiple functions and concentrated essence
Select 4 skincare materials, and use 3 patented ingredients
Wakening inner beauty and energy
the product contains nutritious ingredients to make skin whitening, detoxification and anti-oxidant which can help skin pretty without make-ups.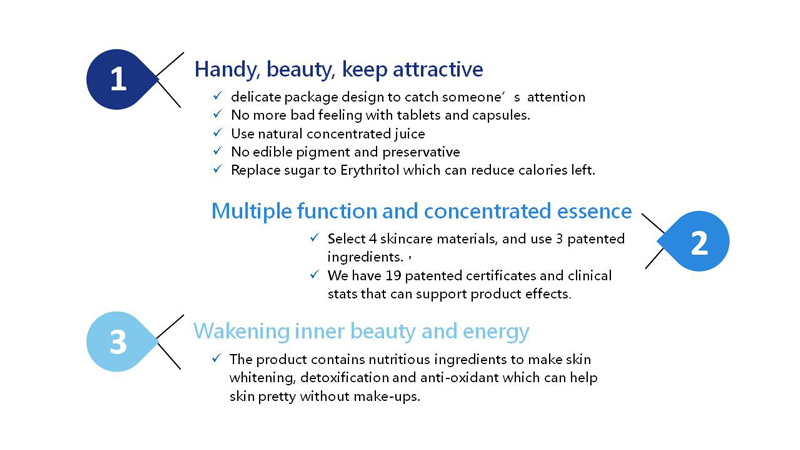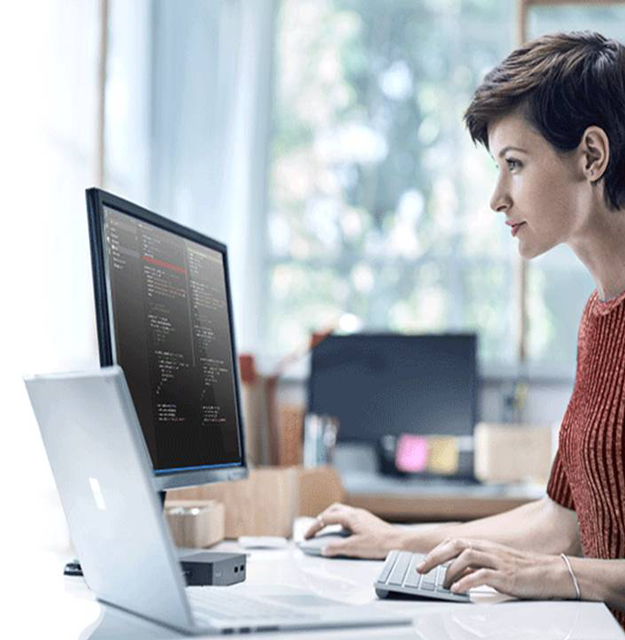 This product is specially suitable for:
People who stay in air conditioned places for a long time

People who like outdoor sports

People who want keep beauty and anti-aging

People whose skin isn't smooth

People whose skin isn't fair

Wel-Bloom's supplements are offered six different types of dosage:

Beautiful sachet design templates are available for you to choose from, or you can design your own sachet.