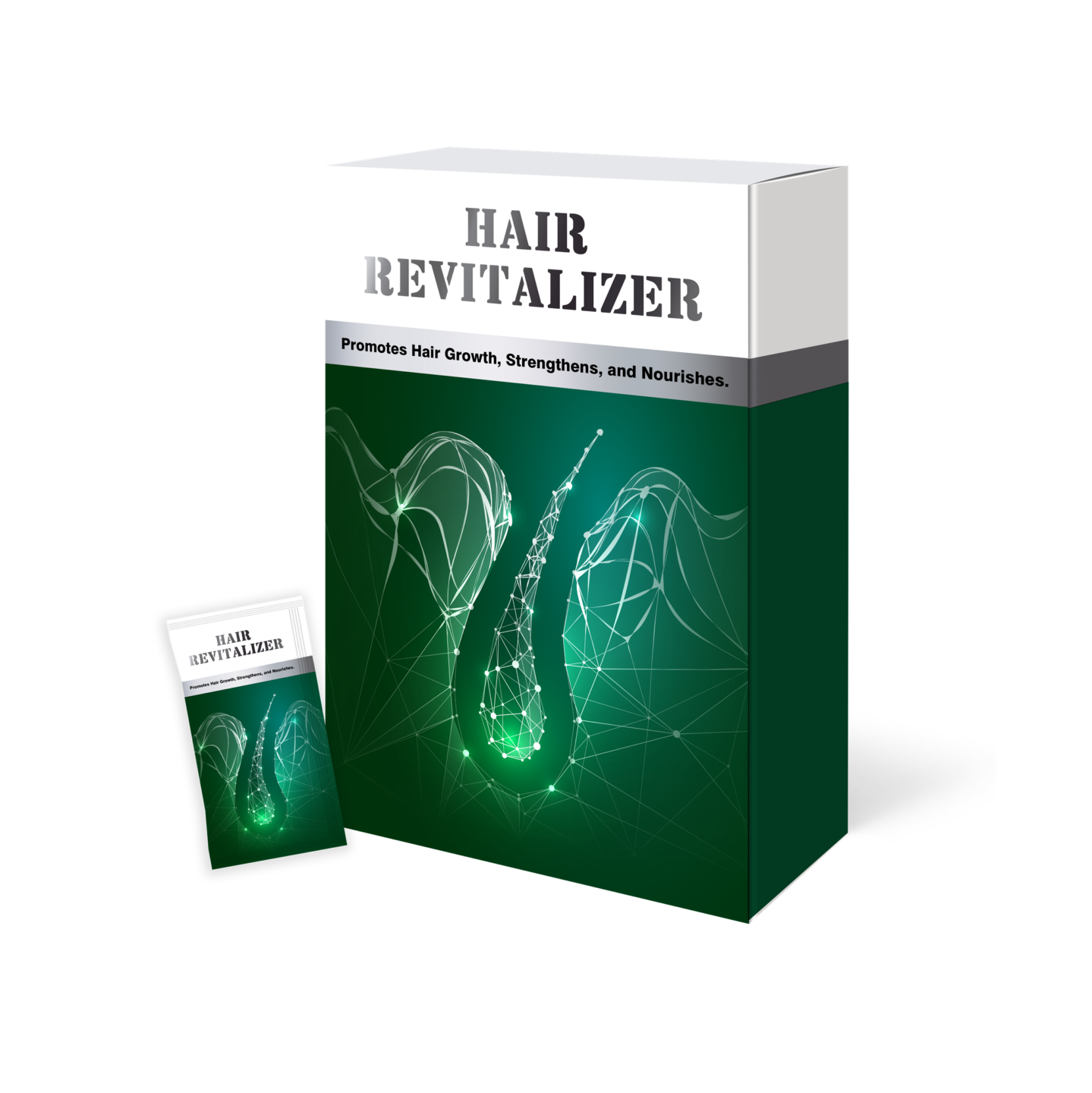 Hair Revitalizer Powder Supplements
Hair loss prevention

Promote hair growth
Please request for quotation if you are interested in our products.
We will contact you immediately.
Description

The statistics provided by American Hair Loss Association indicate that over 1 billion people worldwide were suffering from hair loss. YouGov research suggests that there are about 67 percent of both males and females experiencing hair loss problems. Both males and females are experiencing severe hair loss and babies tend to have no hair. Moreover, the phenomenon of baby baldness is elevated to an international level due to the rise of cross-country romance. Hair starts vanishing and may possibly become something that only exists in books, just like dinosaurs. Thus, Wel-Bloom develops a hair vitamins to strengthen weak hair, stimulate hair follicle activity, and encourage hair growth.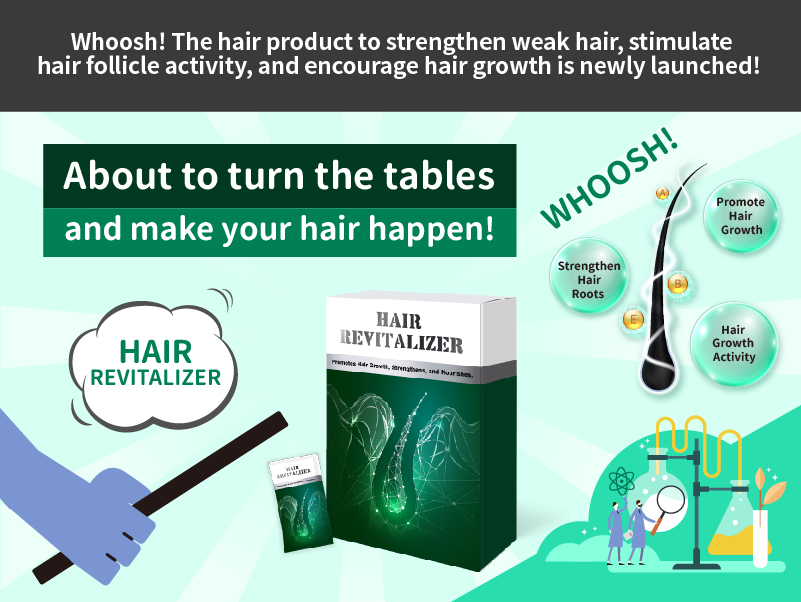 To learn more about the hair loss crisis in Dubai, please check out Episode One – Help Dubai resolve the crisis of hair lossing! 

Biotin

Patented pomegranate extract

Pea sprout extract

Black rice extract

Microencapsulated……..etc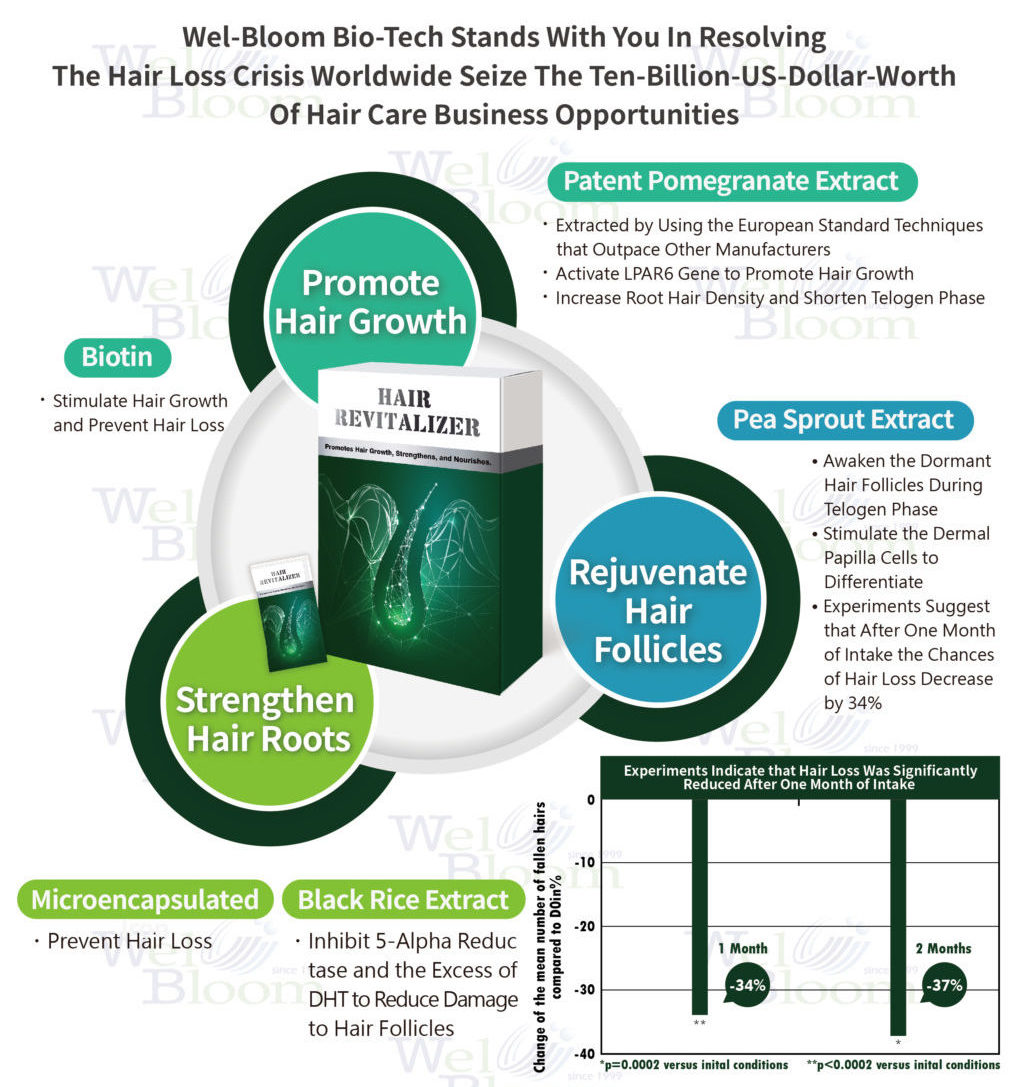 Hair Revitalizer Powder Supplements are for the elderly and those who have alopecia.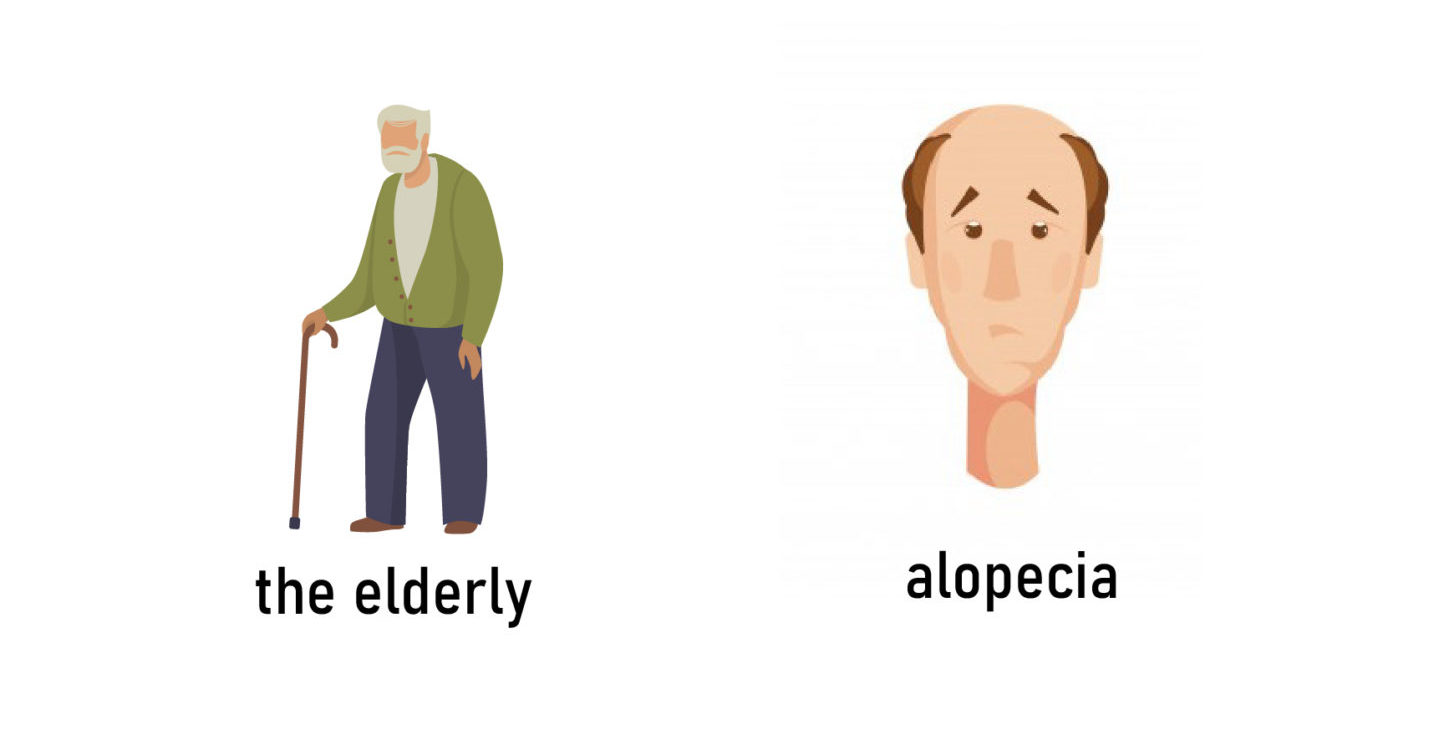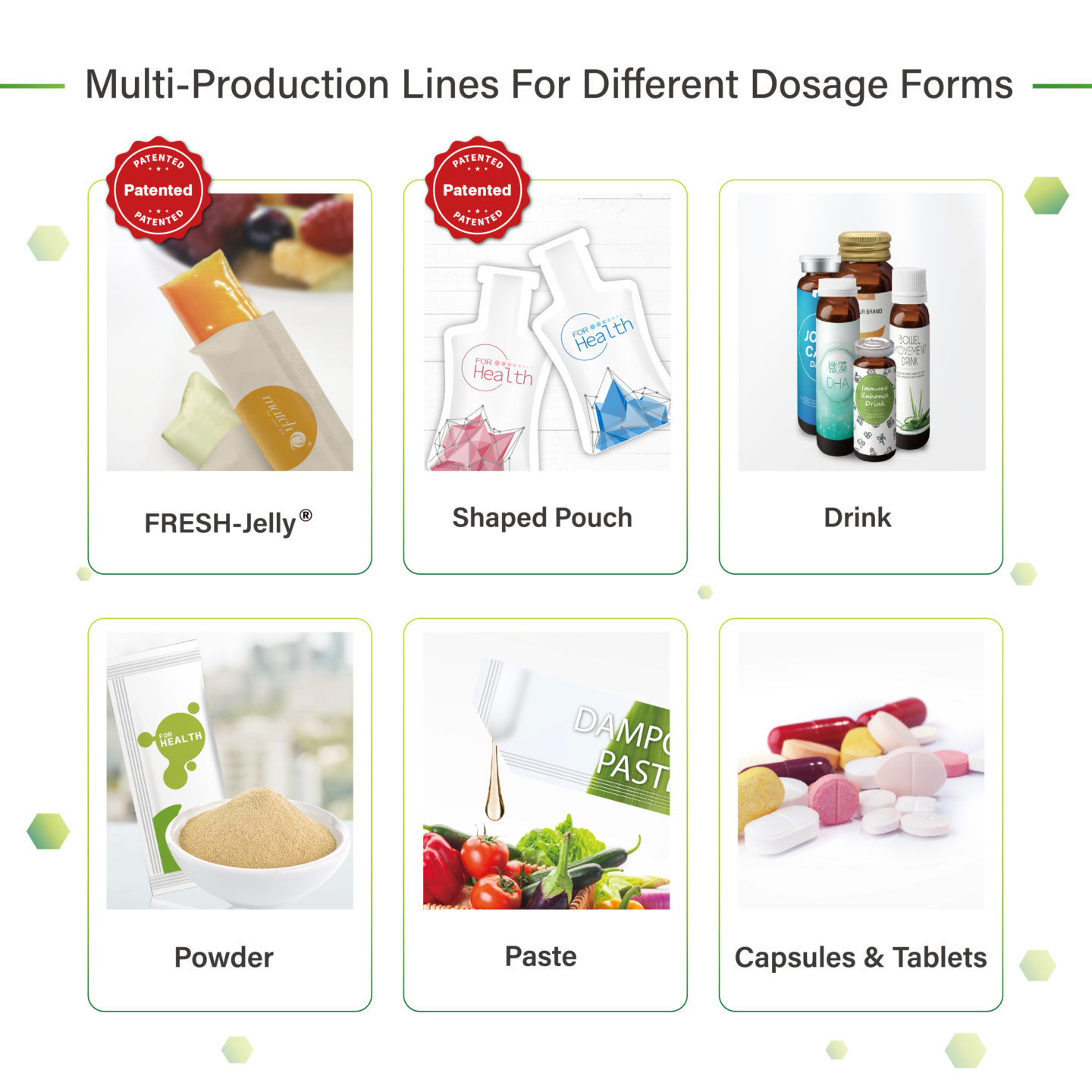 Beautiful sachet design templates are available for you to choose from, or you can design your own sachet.