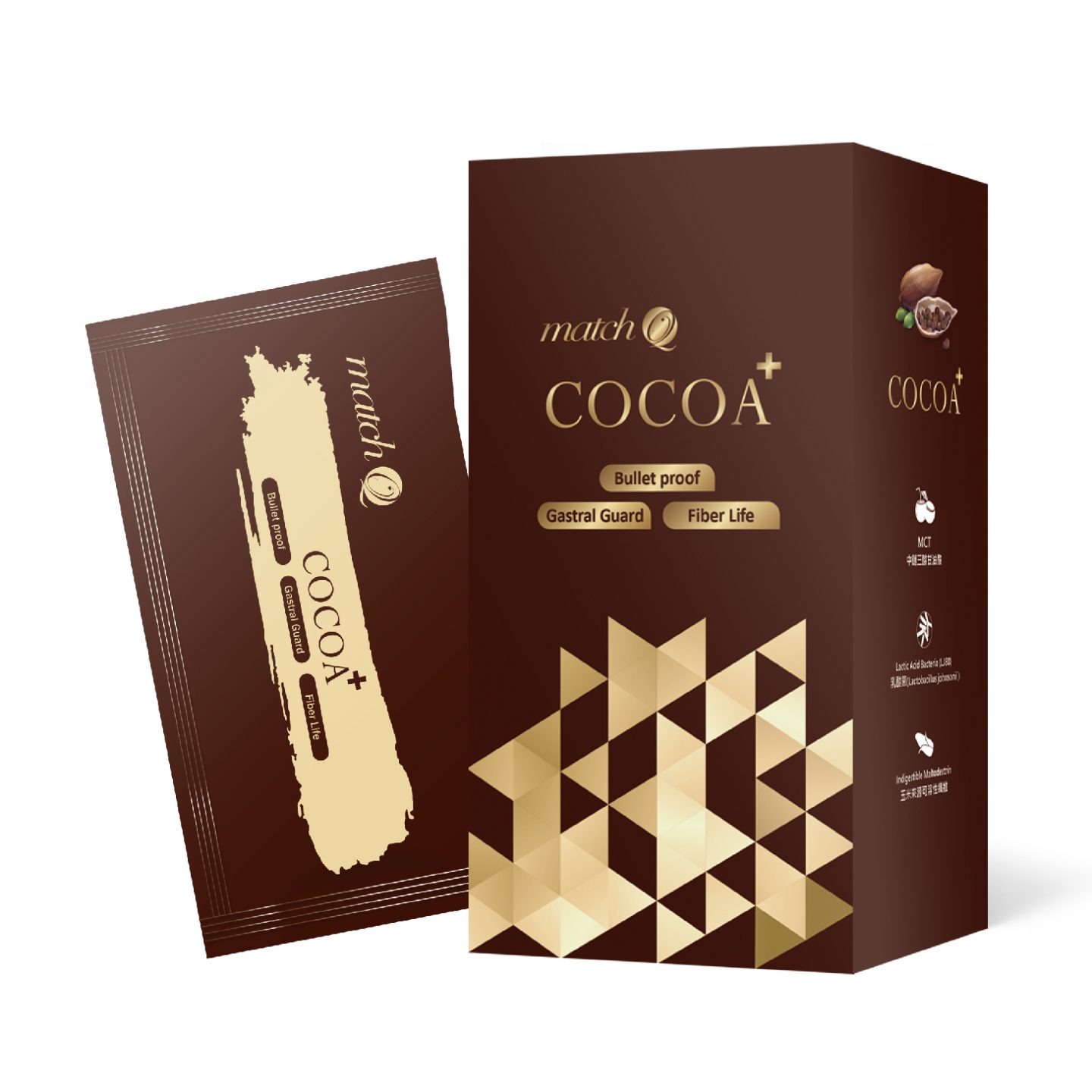 Match Q Bulletproof Cocoa+
Concept on the Popular Ketogenic and Slimming Diet
Decompose and combustion by transforming body fat into energy, creating keto reaching fat loss; from consuming 55% carbohydrates to 75% fat, 20% protein, and 5% carbohydrates and forcefully exhausting internal body fat.
Ingredients:
Bullet proof Medium chain triglyceride, Cocoa, Gastral Guard Patented lactic acid bacteria LJ88
Products are made in:Taiwan
Certification:
SGS ISO 9001, SGS ISO 22000, HACCP, NSF Dietary Supplement, GMP, Halal
Please request for quotation if you are interested in our products.
We will contact you immediately.
Description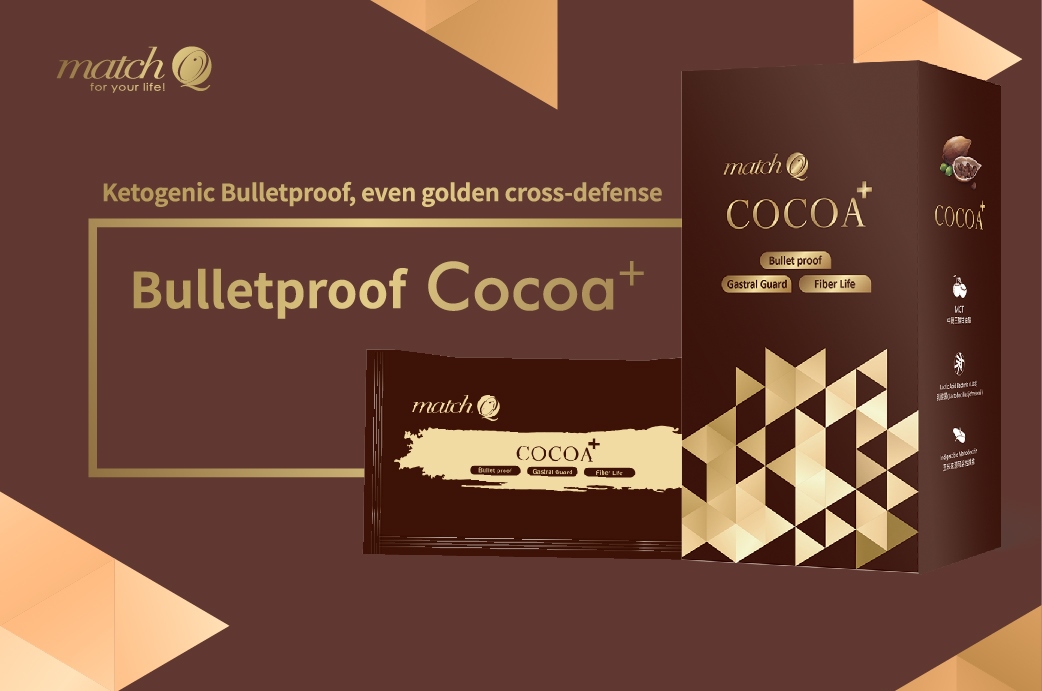 We offer wholesale weight loss products with more Benefits of the Ketogenic Diet than You can Imagine!
Ketogenic Diet is a slimming diet with high fat, adequate-protein, and low carbs to force body burning fat instead of carbs. While fat passing
through liver, kentone is produced by the liver to supply energy, which can inhibit the feeling of hunger in order to control body weight.
Apart from weight management, some researches have proved that ketogenic diet can also improve epilepsy, maintain energy, boost
immunity, lower the possibility to get alcoholic fatty liver, diabetes, and metabolic syndrome……To know more information about research statistics, please contact us. 
Are you still worried about these?
Bother with unwanted pounds? Drowsy or forgetful everyday? Fear about relieving pains with high calorie cocoa?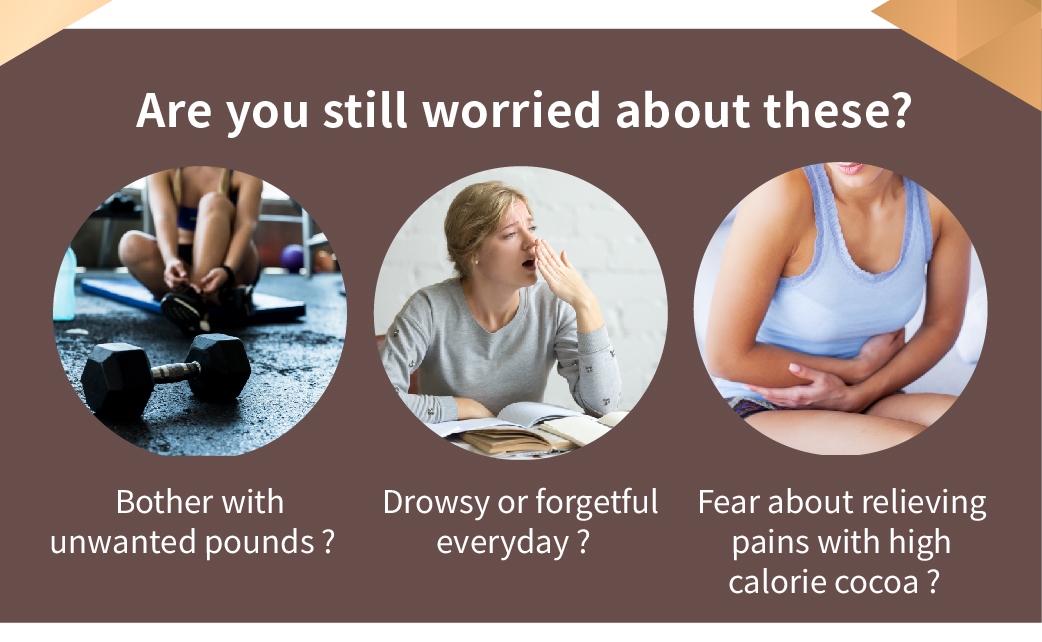 A New Era of Health and Happiness Enjoy yourself without being wronged
Extremely-high topic surrounds the world! Must- known ketogenic diet spread the world! Bullet-proofed COCOA⁺ is developed from Ketogenic, promote metabolism by reducing carbohydrate and increasing fat intake.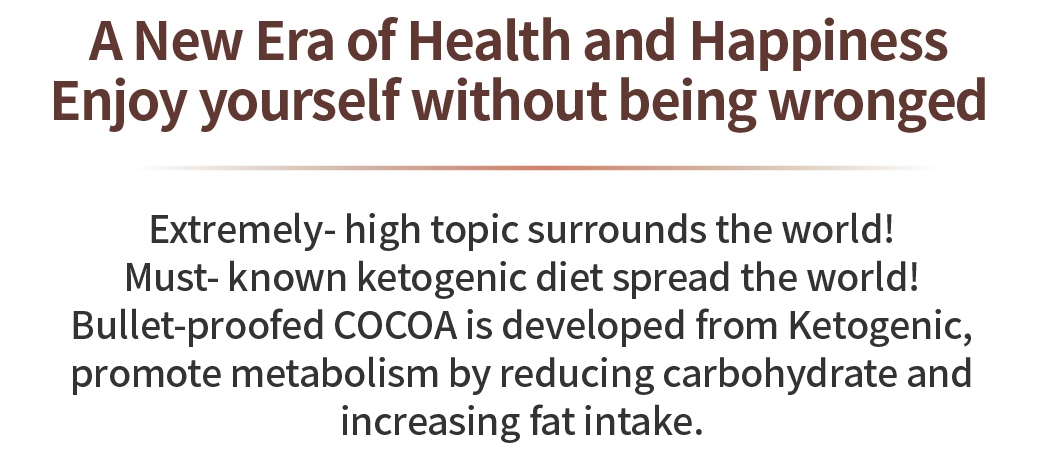 Ketogenic bulletproof, even golden cross-defense
Our COCOA⁺ contain golden-crossed formula for metabolism-balance including 4 important ingredients.
Medium Chain Triglyceride(MCT) – Physical enhancement

✓

Metabolism promotion

✓

Lactic Acid Bacteria(LJ88) – Assist digestive tract maintenance

✓

Cocoa – Pains alleviation

✓

 Nutrition supplement

✓

Indigestible Maltodextrin – Bowel movement assistance

✓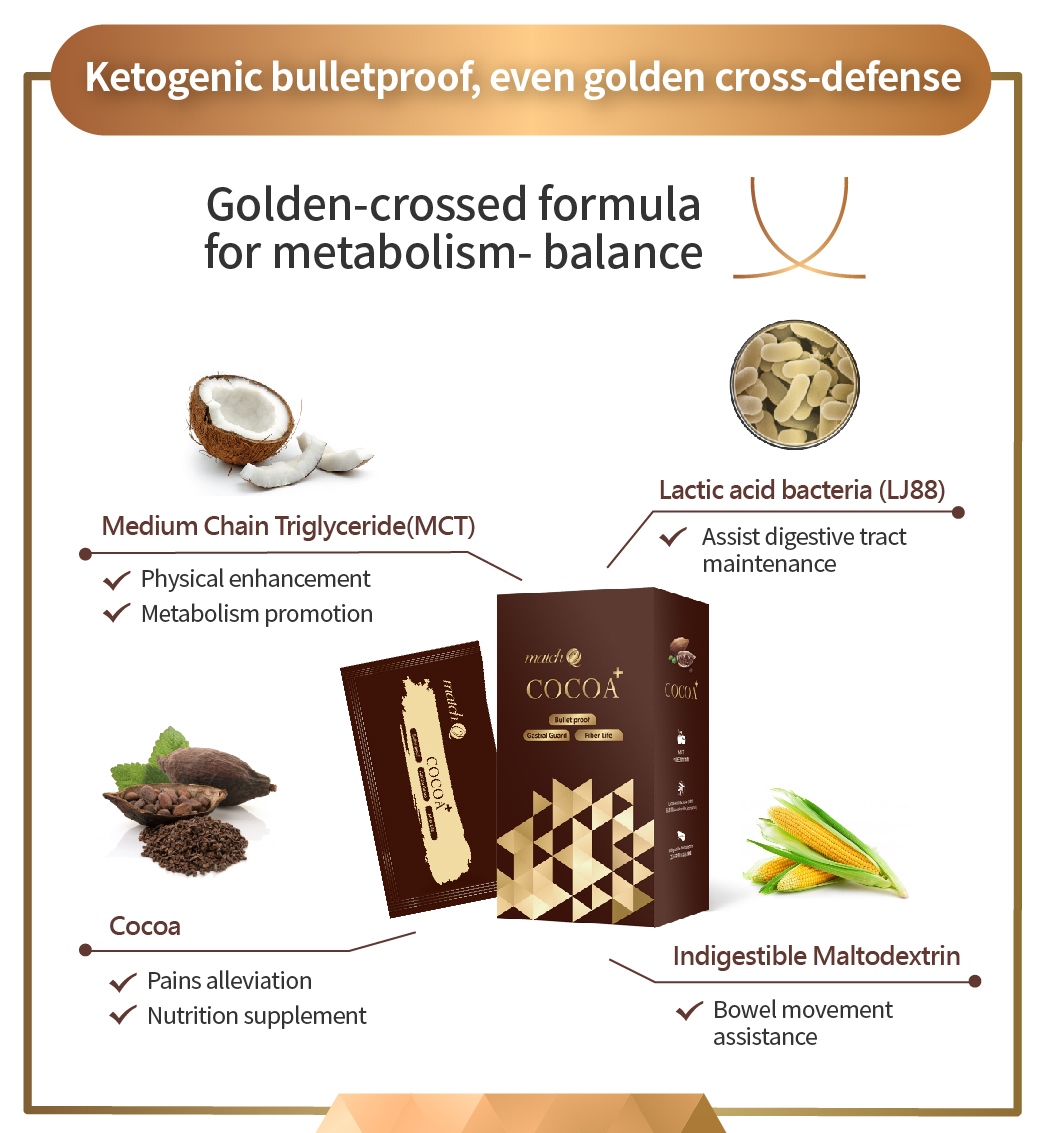 5 Advantages of COCOA⁺
Pleasant to drink – Strong cocoa flavor with smooth mouth.

Full of energy – High quality MCT, boosted brain powder, Open a day with good spirit.

Especial-healthy – Japanese patent lactic acid bacteria, flora-improved.

Fullness – Patents to absorb high-fiber formulas, Metabolism promotion, Healthy and satiety. 

Comfortable – Meal replacement, pain relief, savior for period discomfort, easily daily moving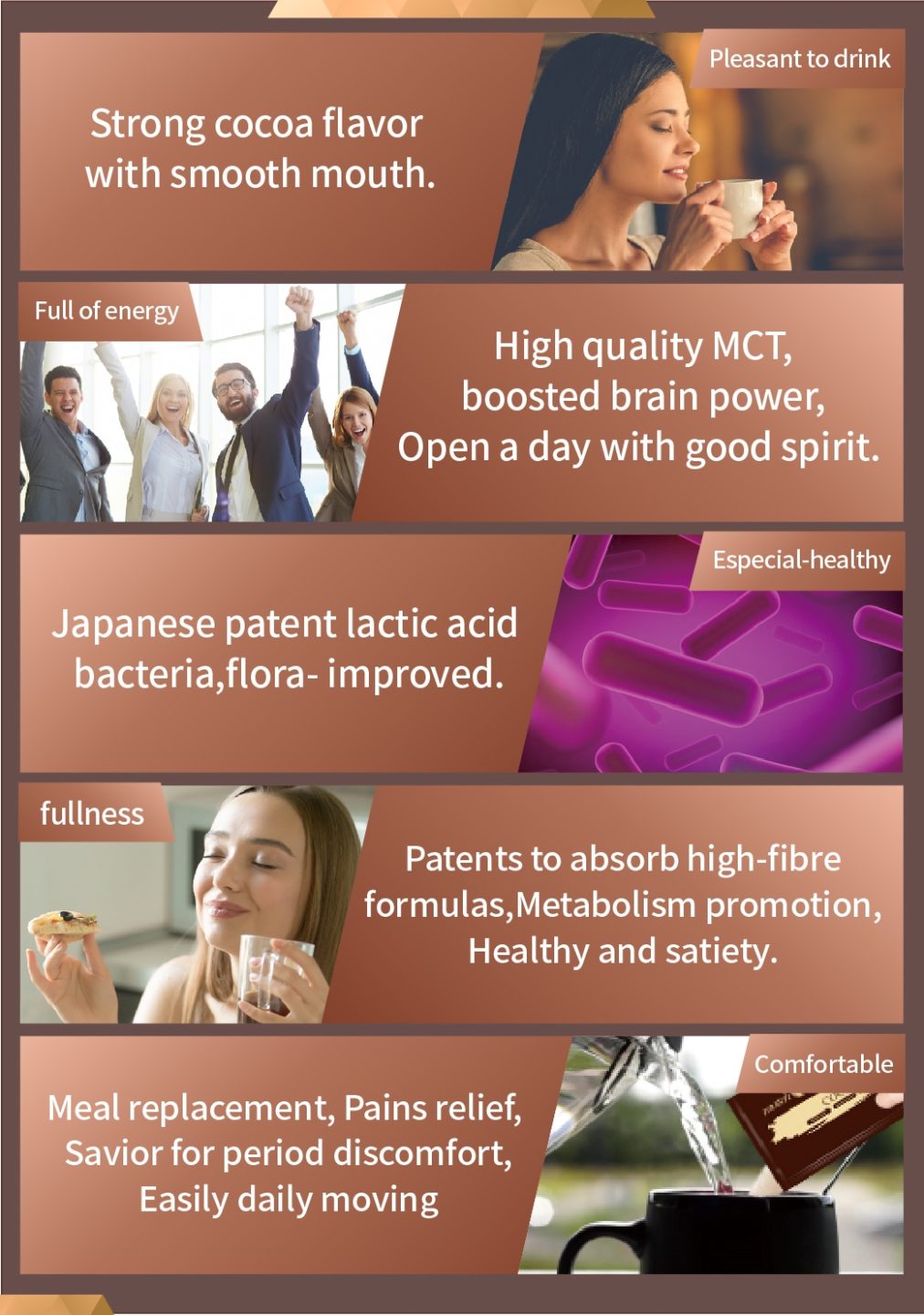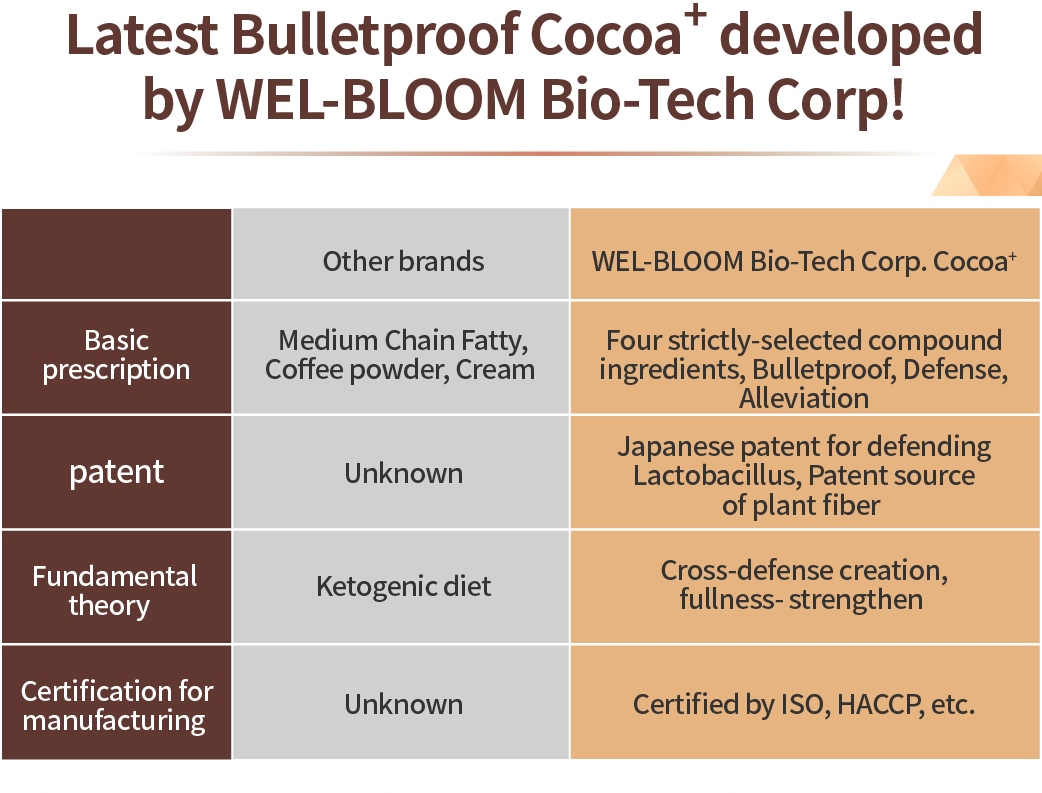 One-Two-Five approach, It's really Fitness
Everyday, you just need to drink one cup of bulletproof Cocoa⁺ for breakfast, feast of vegetables and meat for lunch and dinner, and some snack with a total five meals.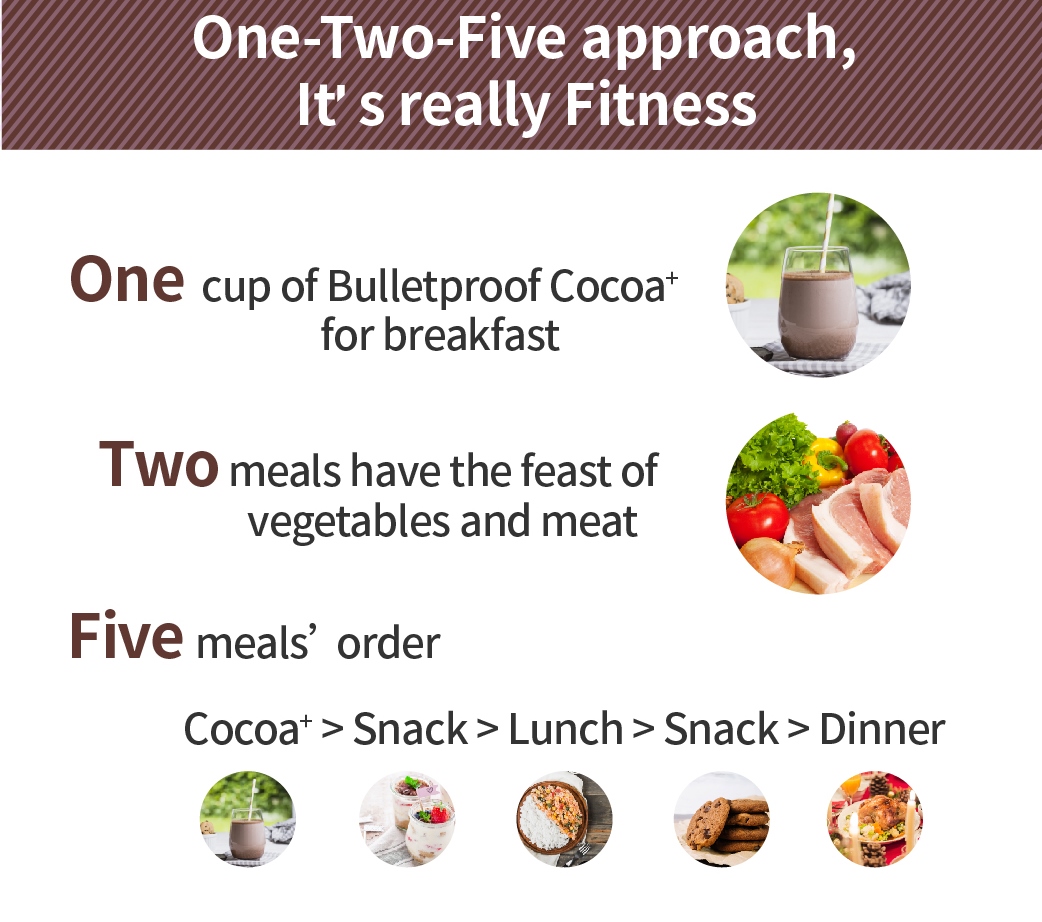 Youthful, Beautiful and Slim
After two weeks drink our Cocoa⁺, you will be young and beauty with full energy and have endless inspiration.